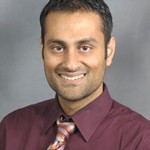 Neil Krishan Aggarwal is a resident psychiatrist through the Department of Psychiatry and Hindu Fellow through the Chaplain's Office at Yale University.  His area concentration is South Asia and his topical concentrations are cultural psychiatry, psychiatric anthropology, and global mental health.  He is particularly interested in the possibilities of dialogue between religion and medicine within Hinduism, Sikhism, and Islam.
Adina Allen is a second year rabbinical student in Hebrew College's transdenominational program in Boston, MA and is a current Wexner Fellow. Adina graduated from Tufts University ('05) with degrees in Environmental Studies and Anthropology. After graduation was accepted as member of Adamah: the Jewish Environmental Leadership Fellowship. As an Adamah Fellow she was part of a spiritually rich, pluralistic, and environmentally minded Jewish community and spent her time learning Jewish texts, farming, and exploring her Jewish identity. She has served as an Adamah Board member since 2007. In 2006 Adina moved to the Bay Area where she served as the Executive Assistant to the writer/activist Rabbi Michael Lerner. Subsequently, Adina became the Assistant Editor of Tikkun magazine and helped to lead the magazine during its shift towards being a Jewish publication focused on progressive interfaith issues. Adina moved back to Boston in 2008 to begin her rabbinic studies. In 2009 she envisioned and co-created Emunah v'Omanut: an interactive event and multi-media art exhibit at Hebrew College that gave voice to the myriad ways that members of that community explore, integrate and wrestle with Judaism. Adina also co-founded The Movement Minyan to explore the complex dynamics of prayer through the body. This summer Adina earned her yoga teacher certification and she currently teaches classes in the Boston area. In the spring of 2010, with the help of the PresenTense Fellowship, Adina co-founded Attar with her husband Jeff Kasowitz. Attar is a spiritually grounded, community-based approach to sustainability that engages the Jewish community in reimagining the world we want to live in by combining text study, innovative ritual practice, and sustainable living skill development. In her free time she enjoys baking, fermenting, gardening, and making music.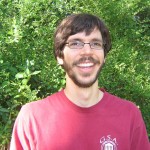 Michael J. Altman is a doctoral student in the American Religious Cultures program of study within the Graduate Division of Religion at Emory University. He holds a Bachelor's degree in Religious Studies and English from the College of Charleston (2006), as well as a Master's of Arts degree in Religion from Duke University (2008). As his program of study indicates, Michael is particularly interested in the relationship between religions and culture. How is this thing called "religion" constructed in culture? Does it work as a cross-cultural category? He argues that any inter-religious dialogue must first come to terms with the ways religion is imagined in public discourse. We create the terms for what counts as "religion" as we discuss it in our public discourse. So, any conversations about the role of religion in a plural society or world must take account of the ways religion is imagined. Michael also tries to historicize inter-religious dialogue and public discourse about religion by drawing upon his training in American religious history. He believes that discussions, conflicts, and disagreements of today are connected to those of the past and that we must bring a historical consciousness to contemporary debates. Currently, Michael is doing research for a dissertation analyzing the representation of Hinduism and India in 19th century American culture. In short, his project asks, "What did Americans know about Hinduism and how did it shape their sense of what counted as 'American'?" Besides his academic research, Michael is also a guest blogger for Religion Dispatches and a contributor to the Religion in American History Blog. In the future, Michael hopes to finish his doctorate and continue his academic research into American religious history and the history of Asian religions in American culture. Twitter: @MichaelJAltman Website: http://michaelaltman.wordpress.com.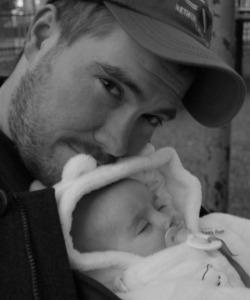 Brad Bannon is a student at Harvard Divinity School studying comparative theology (Hindu-Christian). After studying music and finance at Furman University ('97), he moved from South Carolina to Manhattan to work on Wall Street. Becoming disenchanted with the 'ethics' (ahem) of institutional finance, he entered seminary at Drew Theological School (MDiv '06). He and his wife, Elizabeth, then moved to Bangalore, India where he studied Sanskrit and Indian Philosophy (LPh, '08) and she volunteered with an NGO in a nearby village. A full week before starting his doctorate at Harvard, Elizabeth and Brad gained a new companion in this journey of life: their daughter Leela Mae. On deck is the newest member of the family, currently nicknamed "Cashew," due in March 2011. In other words, the Bannons are in a State of Formation! Brad is a candidate for ordination in the United Church of Christ. His doctoral research explores epistemology through a comparative study of the apophatic theologies of Nicholas of Cusa and Sankaracarya.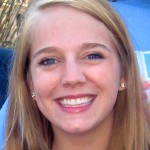 Elizabeth Bonney is a seeker, devoted to questioning faith and challenging oppressive social systems. Raised in Overland Park, KS, she attended an all-female Catholic high school and was ordained as an Elder in the Presbyterian Church (USA) at age seventeen. During high school, Elizabeth began advocating for the rights of LGBT persons and other oppressed communities; social activism remains a driving force as she discerns her vocation. She graduated from William Jewell College ('09)–a historically Baptist institution–with majors in Religion, Philosophy, and Gender Studies & Human Sexuality. Elizabeth is currently in the process of converting to Judaism, and draws much spiritual inspiration from Hasidic teachings. Much of her faith and dedication to matters of social justice have been impacted deeply by her international experiences in more than twenty countries around the world. Her passion for interfaith and inter-cultural engagement brought her to the Parliament of the World Religions in 2009, and she envisions a vocation that includes service within a multi-faith context. Named as the William Sloane Coffin, Jr. Scholar, Elizabeth is pursuing a Master of Divinity degree from Yale Divinity School and currently serves as an intern for the Yale Chaplain's Office.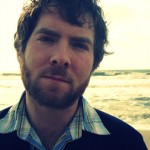 Tim Brauhn is an interfaith activist commonly found at the intersection of copywriting, social media, and big-picture pragmatism (a by-product of his youth on a farm in northern Illinois). After slam-dunking a BA in English at Aurora University, he stayed on in a resident fellowship at the Helena Wackerlin Center for Faith and Action, where he represented the university to area religious groups and civic associations. Tim worked closely with students to build interfaith dialogue on campus, and presented public lectures on topics of interreligious interaction to the campus community. These lectures led him to the University of Denver's prestigious Josef Korbel School of International Studies, where in 2009 he received his Master of Arts degree in International Studies with a concentration in Religion and Politics in the Middle East and Central Asia. He was eyeing a career at a think tank when he fell in with The 1010 Project, a humanitarian agency that promotes business education in Kenya. He coordinated grantwriting and social media with The 1010 Project for a year before heading off to San Jose, California as an inaugural Faiths Act Fellow, a partnership of the Tony Blair Faith Foundation and Interfaith Youth Core. In addition to periodically dressing up as a Mansquito (the Fellowship targeted malaria as a social action issue), Tim also worked to build an intercollegiate interfaith network in the Bay Area. He has recently returned to the Mile High City and spends most of his time making fake meat (seriously, he runs the Denver Seitan Company). Tim identifies as a Catholic Hindu, or perhaps a Catholic and a Hindu, or perhaps Catholic/Hindu. Punctuation and semantics are obviously very important to him as he moves through the State of Formation crowd. Tim is 29 years old if he's a day, and drinks copious amounts of tea and maté. He can be emailed at tim.brauhn@gmail.com, his website is http://timbrauhn.com, and his Twitter is @timbrauhn.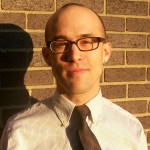 Joshua Eaton is an editor, writer, and translator. He has served as co-editor-in-chief of Cult/ure: The Graduate Journal of Harvard Divinity School and as a writer with the Natural Dharma Fellowship, where he founded Dana Wiki, which helps Buddhist organizations get involved in social service. His writing has appeared in Tikkun Daily, Cult/ure, HBomb, Flagpole, and other publications. Currently, Joshua is a contributor to the Zen Peacemakers' Bearing Witness Blog and is working on translating several works on Buddhism from Tibetan into English. He is also editing a book-length anthology of Buddhist teachings on social justice. Joshua holds a MDiv in Buddhist Studies from Harvard University and a BA in Psychology from the University of West Georgia. His resume, samples of his writing, and a complete list of his publications can be found at his website.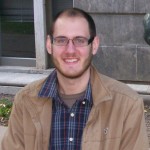 Anthony Fatta is currently a 2nd year Master of Divinity candidate at Vanderbilt Divinity School (VDS) in Nashville, TN and a member of the United Methodist Church (Christian).  He holds a BA from Syracuse University with concentrations in Political Science and Religion. He co-founded Mosaic, a VDS student group seeking to expose future leaders to other faith traditions and instill the importance of interfaith cooperation in any facet of ministry.  Currently, Mosaic educates Divinity students about Islamophobia, especially in Nashville and surrounding areas.  Anthony's academic and vocational interests include: theologies of religious pluralism, comparative theology, interfaith marriage/families and pastoral care, Jewish-Christian relations and congregational ministry in a religiously diverse world.  Anthony is very excited to be writing for State of Formation and hopes that this endeavor will be a challenge to wrestle with critical issues, which in turn will encourage readers to do the same. Follow him on Twitter and check out his blog.
Stephanie (Steph) Louise Fisher is from Napier, New Zealand. She has never not lived by the sea — within spitting distance of a beach, at least — until she won a scholarship from Nottingham University and came to the UK to complete her PhD. Her cat, Delilah, came too, went back with her to New Zealand for a while, but they both returned to Nottingham for her final year. She studied music, psychology, education and other things at Massey University down under, then after a few years mainly working in theatres, she studied World Religions at Victoria University in Wellington, NZ. She swims every day, sometimes up to 5 km, and loves the mountains, the sun, the moon, starlit night skies, the bush, birds and horizons. Naturally, she prefers swimming in the sea; she has a passion for the sea.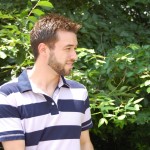 Oliver Goodrich is currently pursuing an MEd in Religious Education at Boston College's School of Theology and Ministry. Prior to his study at Boston College, he worked for six years in higher education at Gordon College. His main research/professional interest is in the faith formation of college students. Though he has been doing ecumenical dialogue informally in Christian circles for years, he is brand new to the interreligious dialogue scene. He is excited to be a part of the State of Formation community and looks forward in particular to exploring the pedagogical implications of interreligious/ecumenical dialogue. Oliver graduated with a summa cum laude BM in voice performance from Gordon College in 2004, where he was honored as Collegian of the Year. After graduating he went on to serve as director of the Gordon College Choir and Symphonic Chorale. Oliver has also held numerous music ministry positions, including the post of organist at First Baptist Church in Danvers, Massachusetts and director of music at Boston's historic Tremont Temple Baptist Church. Since joining the Greek Orthodox Church in 2005, he has developed an interest in Byzantine Chant and liturgical theology. You can follow him on Twitter @ogoodrich.
According to family lore, the East Indian side of Saumya Arya Haas's family has been involved with interfaith work since the 1600s and the West Indian side of her family has been doing social equity projects for at least four generations. Saumya does both, and has followed a non-traditional trajectory in her life and studies. She is a Manbo Asogwe (Priestess of Vodou) and hereditary Hindu Pujarin who has lived and been educated on three continents. She studied in the Western school system and with her parents, scholar-priests and mystics in the philosophically diverse traditions of the Indian sub-continent. Some of these traditions do not draw a firm a distinction between theist and non-theist approaches, and neither does she. Today Saumya is the Executive Director of Headwaters/Delta Interfaith. Although she lives on a horse-farm in Minnesota, she regularly flies down the Mississippi River to work on holistic and sustainable revitalization in New Orleans. In addition, she advises local, national and international interfaith and social equity organizations such as Hindu American Seva Charities and The New Orleans Healing Center. Saumya lectures about religion, and writes for The Huffington Post; in her spare time she is an ALB (undergraduate) candidate in Religious Studies at Harvard University, School of Extension Studies. She tweets and blogs about her work and life.
Bilal Hassam is a British Muslim involved in a plethora of community activism and engagement across the UK and Europe. He is currently in his final year of training to be a Doctor at the University of Nottingham; obtaining his first degree in BioMedical Sciences (he wrote his dissertation on Traditional Chinese Medicine.) In addition to his Medical degree he is concurrently in the second and final year of his Master's of Arts in Inter-Religious Relations at De Montfort University, Leicester. Bilal spent a year as one of 30 worldwide Faiths Act Fellows for the Tony Blair Faith Foundation and the Interfaith Youth Core (Chicago.) Working to mobilize faith communities across the UK/US and Canada, Bilal and his colleagues served as Inter-Religious Ambassadors for the UN Millennium Development Goals. As an Alum he continues to work with and represent both the Tony Blair Faith Foundation and the Interfaith Youth Core in various capacities. He is involved in various organisations and charities in the UK, serving as trustee for the Muslim Community Fund and also on the advisory panel for the Muslim Youth Helpline. Bilal has a breadth of experience with British Muslims, especially in the student world, previously serving on the National Executive Committee for the Federation of Student Islamic Societies, as well as being on various other boards and committees. He is increasingly exploring work in Europe and has advised various European bodies including the Council of Europe. He was recently appointed as a Digital Advocate for Malaria No More UK, assisting the charity with their various campaigns, and has previously worked on social media and e-campaigns for both charities and businesses (most recently with Samsung.) Bilal has a keen interest in Faith and the Arts and helps manage and promote Muslims groups and artists across the world. He is currently working on an exciting project on promoting positive lyricism in popular music. You can catch Bilal on Facebook, Twitter and he also has some writing up www.MuslimsInEngland.com. He regularly advises and consults both governmental and non-governmental bodies and is contactable for speaking engagements or general enquiries via bilal@mcfund.org.uk.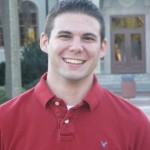 Joey Heath is a Master of Divinity student at Wesley Theological Seminary in Washington, DC. As part of his seminary education Joey also serves as a pastoral intern and youth pastor for the Silver Spring United Methodist Cooperative Parish in Silver Spring, Maryland. Joey is currently pursuing ordination as an elder in the United Methodist Church and hopes to enter into local parish pastoral ministry. He is originally from southern Georgia (a small town outside of Savannah, Ga.) and holds a Bachelor's degree in political science from Valdosta State University. He is strong believer in justice and equality for all people and in calling out and breaking down systems of oppression. In particular he is focused on the cause of lesbian, gay bisexual, transgender, and queer people. The primary organization that he is involved with it the Reconciling Ministries Network (RMN), an organization dedicated to the inclusion of all people in the life and ministries of the United Methodist Church. Additionally Joey has been blessed with a number of formative life experiences including participating in the 2007 Soulforce Equality Ride and traveling the world on a cruise ship working for Celebrity Cruises. These experiences have help to shape Joey's view of the world by introducing him to many diverse people, cultures, and religions. Joey is very excited to contribute to State of Formation and hopes to challenge the others to work together and be change in the world.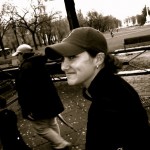 Rachel Heath graduated from Lee University ('07) with degrees in English and Theology and minors in philosophy and psychology. She spent the next year teaching high elements activities at a sports camp for inner-city youth, backpacking around South America, working for a non-profit organization in South Africa, and making cappuccinos for the tourists of Destin, Florida. In 2008, Rachel left Florida to attend Yale Divinity School, where she will graduate in Spring 2011 with a Masters of Divinity degree. While at Yale, Rachel has been a community organizer for public housing residents in Hartford and an interfaith chaplain at a local hospital. She also currently serves as an intern for the Yale Chaplain's Office, where she is involved in a number of activities that seek to nurture interfaith dialogue in the campus community and the city of New Haven. One of the most formative experiences for her as an intern has been working with an LGBTQIA group, which seeks to be a safe space where students can discuss intersections between their spirituality and sexual/gender identity. As a 25-year old Christian (newly confirmed in the Episcopal Church), her faith is founded on the idea that "all real life is meeting", and she believes that her generation is uniquely poised to figure out how to creatively dialogue through our differences. In the future she plans to be pursue chaplaincy in its many forms. Follow her on Twitter: @lifeismeeting.
Robyn Henderson-Espinoza was born to a Mexican woman and an Anglo man in Northern Mexico, the Republic of Texas (San Antonio), and moved to Chicago, IL for graduate school, completing a master's in theological ethics at Garrett-Evanglical Theological Seminary (on the campus of Northwestern University). Following graduate school, Robyn worked in domestic violence & sexual assault fields before joining the Office of the Illinois Attorney General. In 2009, Robyn began doctoral work at the University of Denver/Iliff School of Theology to study Social Ethics and Latino/a Studies. Robyn hopes to teach at the University level and shape the discourse concerning Ethics and Latino/as through teaching, writing, and being involved in varying communities where Latin@s are present. Robyn is 34 years old and self-identifies as a Christian Agnostic and Queer Mestizo (of Mexican & Anglo heritage). She lives with her partner, Stephanie, who is a Clinical Research Coordinator for pediatric clinical trials at The Children's Hospital, Aurora, CO. They enjoy the company of their two dogs, Lily and Cricket. Robyn begins research in the intersecting realities of discourse focusing particularly on the intersection of Ethics and Society, exemplified in the discipline of Social Ethics. Robyn seeks a critical and discursive reflection with particular attention to the ways in which queer, feminist, borderland, women of color critiques, and spatial theories, along with intersectional analysis, extends the discipline of Social Ethics. Robyn was nominated as a doctoral fellow for Princeton Theological Seminary's Hispanic Theological Initiative and was also chosen to participate in the Human Rights Campaign Summer Institute for LGBTQIA students in Religious/Theological Studies, hosted at Vanderbilt Divinity School. In her spare time, Robyn works for the University of Denver's Latino/a Center for Community Engagement & Scholarship (DULCCES). Robyn blogs at www.iRobyn.com, and her twitter feed can be found at @irobyn.  To learn about Robyn's academic work, please see www.iEspinoza.com.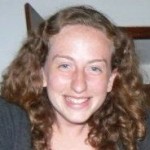 Hannah Kardon is a first year Master's in Divinity student and Ministry Fellow at Harvard Divinity School, pursuing ordination as an elder in the United Methodist Church. She spent the last two years working at the Interfaith Youth Core, where she wrote interfaith service curricula, trained young people, and coordinated interfaith social action programs. She has also worked in the fields of rape crisis and educational enrichment. She grew up in East Asia and the Central Illinois in a non-religious family, and recently married her college sweetheart, Matt. Hannah graduated Phi Beta Kappa from the University of Chicago with a B.A. in Economics and Religious Studies, and is interested in finding innovative church structures and social change ideas that can bring people into passionate relationship with Jesus while equipping them to live out His call in the world. You can find Hannah on Twitter @hannahkardon, where she always welcomes comments, arguments, and plain old hellos.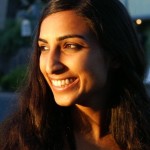 Valarie Kaur is a third-generation Sikh American who grew up in California's Central Valley, on land her grandfather farmed when he first sailed by steamship to Pacific shores in 1913. She grew up with deep roots in America but also a strong connection to her ancestral home in India and her Sikh faith. Valarie's childhood experiences with religious intolerance in her hometown led her to study religion and international relations at Stanford as an undergrad. She was a junior there when 9/11 happened — and decided to respond to the hate violence against her community by grabbing her camera and taking a roadtrip across the country, capturing stories that weren't making the evening news. Five years later, her journey became the award-winning film Divided We Fall, which sent her on a whirlwind tour to 150 cities worldwide, delivering lectures and workshops on interfaith and interracial dialogue through storytelling.  It's been a humbling and breath-taking journey. In the mean time, she studied narrative ethics at Harvard Divinity School (2007) under Michael Jackson and Diana Eck, examining the problem of violence through the lens of ethics. Valarie went on to Yale Law School, in order to learn how to respond to post-9/11 violence on the streets and by the state through legal advocacy.  She is now in her third year there, and she has been able to explore the law as a powerful tool – including working with a church to defend Latinos from racial profiling, traveling to Guantanamo to report on the military commissions, and working on civil rights issues in the Senate. She has come to believe that storytelling and advocacy together produce social change. She would like to continue to harness multiple tools – lawyering, filmmaking, interfaith dialogue, writing, and speaking – to respond to injustice. Valarie is excited to be connected to an extraordinary community of other young people doing the same.  Here's her blog: http://www.valariekaur.com/blog and film: http://www.dwf-film.com.
Nate Kratzer is currently the Outreach and Congregations Fellow at Jubilee USA Network, a non-profit dedicated to international debt relief and a Biblical vision of economic life. He is a member of the Lutheran Volunteer Corps, a volunteer organization emphasizing simplicity, justice, and community.  Volunteers live together to help form community and practice living simply while working for established non-profits. Nate graduated from Centre College in 2010 with a Bachelor's degree in Religion and Philosophy and a minor in Spanish. His primary academic interest is Latin American Theology and he has traveled to Mexico, Honduras, Nicaragua, Costa Rica, and El Salvador.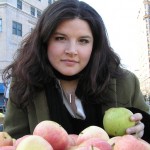 Jenn Lindsay is a third-year graduate student ('11) at Union Theological Seminary in New York City. At Union Theological Seminary, she has served as co-chair of the Interfaith Caucus and her program focus is Interfaith Relations and Ecumenics. She hails from San Diego, raised in a religiously eclectic family whose members draw from progressive Jewish, Christian Scientist, Presbyterian, Unitarian Universalist, Hindu and secular humanist traditions. At Union, she is studying interreligious family systems, the interaction of religious, cultural, and secular law, US liberation theologies, public and secular discourse about "mixed" families (in terms of religion, sexuality and race), and how progressive/liberation theology affects congregational lives and everyday experiences of faith. She is also very interested in "secular spirituality" and contemporary "seekers," and engages various social scientific methodologies to participate and interact with religious and secular spiritual communities. Her theological work is presently in conversation with Reinhold Niebuhr, Dolores Williams, Sallie McFague, Paul Tillich, Robert Goss, and Ada María Isasi-Díaz. This past summer Jenn worked at The Indonesian Consortium for Religious Studies and conducted ethnographic research in the field of interfaith studies, focusing particularly upon interfaith couples and families as a context for interreligious collaboration, conflict mediation and dialogue. Prior to attending Union Theological Seminary, Jenn played folk music throughout North America; her music is available on iTunes and at www.JennLindsay.com. Jenn majored in playwriting at Stanford University ('01) and attended graduate school at Yale School of Drama ('05).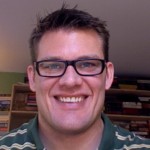 Ben Maton is a husband of one, father of three, and a PhD candidate in "Scripture, Interpretation, and Practice" at the University of Virginia. Before coming to UVA, for 6 years he pastored two small Lutheran congregations (Missouri Synod) in New England. Prior to and in preparation for that ministry, he earned a BA in history from Concordia College in Seward, Nebraska and the MDiv and STM degrees from Concordia Seminary in St. Louis, Missouri. He is currently interested in the scriptural reading practices of different communities of Christians and how these practices give rise to distinct homiletical performances of those scriptures. His study of scripture as that which is for proclamation continues to be enriched by his appreciation of the deeply performative nature of rabbinic/midrashic study of Torah. While at UVA he has been involved in the practice of "Scriptural Reasoning" with faculty and student members of the three Abrahamic traditions. While only God knows what his life after UVA will look like, his hope is to teach Christian scriptural interpretation (and perhaps homiletics), while staying actively involved in nurturing inter-Abrahamic friendships through non-reductive dialogue and study.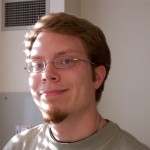 Joshua Oxley is a 2nd-year Master of Divinity student at the University of Chicago's Divinity School. He serves as the Humanist Advisor for the University of Chicago, under the auspices of the Spiritual Life Office, serving the secular community on campus. As a Secular Humanist and Atheist, Joshua is working to both foster a sense of positive secular community, as well as encouraging secular individuals to engage in interfaith efforts. He is also interested in improving the public image of Atheists and other freethinkers within the United States, while also challenging the political power that some larger religious organizations have publicly wielded. Joshua is convinced that there is a strong, unique and ethical basis to a secular identity, and wants to help others also become comfortable in their identification as secular. Joshua is a member of the American Humanist Association, the Freedom from Religion Foundation, and the Foundation Beyond Belief. He serves as the Graduate Advisor to the Secular Student Alliance chapter at the University of Chicago. His website is sleepinginsundays.com.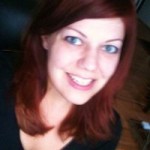 Lee Paczulla didn't grow up going to church, but she did grow up in another kind of religious heartland:  the commercial capital of King of Prussia, Pennsylvania, home to one of the biggest malls in America.  After earning her undergraduate degree in psychology and women's studies at Swarthmore College, Lee moved to Washington, DC where she spent five years working with the DC Primary Care Association, a community-based health action organization – and she also started going to church. Lee is pursuing ordination as a Unitarian Universalist minister, within a tradition that has deep roots in Christianity, but which has evolved over its 300-year history in this country into a pluralistic tradition that makes space for science, reason, and humanism while embracing the variety of personal religious histories its congregants carry when they walk through our doors.  Lee is currently interning with Social Action Ministries, a program of the Massachusetts Housing and Shelter Alliance which seeks to involve diverse communities of faith and spiritual practice in statewide efforts to end homelessness.  Lee has a particular interest in the ways that today's "spiritual but not religious" young adults understand their spirituality, and her vocational goals include building transformative, healthy spaces for multiracial and multicultural community, and engaging people to work across religious boundaries for broad-based social change. Lee attends Harvard Divinity School and tweets @leepaczulla.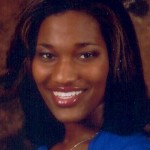 C. Nikole Saulsberry graduated from Syracuse University in 2009 where she received a B.S. in Communications and Rhetorical Studies with minors in Religion and Strategic Management. As an undergraduate student, Nikole served as a Peer Minister for the Protestant Campus Ministry for 7 semesters, led pluralist initiatives as an inaugural member of the Interfaith Youth Core's (IFYC) Fellows Alliance in 2007-2008, and participated in Hendricks Chapel's final installment of their Three Faiths: On Humanity Study Travel Experience in Jerusalem in March 2009. After graduation Nikole worked was the Christian Coordinator for the Chautauqua Institution's Abrahamic Program for Young Adults during their 2009 season. In October of the same year, Nikole began a 10 month commitment to national service by joining AmeriCorps National Community Civilian Corps as a member in the Pacific Region. In February 2010, Nikole became a panelist for the Journal of Inter-Religious Dialogue's InterView series started coaching 2010-2011 class of IFYC Fellows in October 2011. Currently she is serving another AmeriCorps term with New Sector Alliance, Inc. as a Resident in Social Enterprise where she serves as the Communications Specialist for the Children's Discovery Museum of San Jose. Nikole is particularly interested in fostering religious pluralism through simultaneous efforts of common action, policy engagement, liberation theology and hermeneutics of social justice.
Sara Williams Staley is a student at Yale Divinity School, where she is working toward a Master of Religious Studies with a concentration in ethics.  Her research interest lies broadly in the role of faith communities in religiously charged conflicts, which has led her to Colombia, Northern Ireland, Germany and Poland.  More particularly Sara is interested in the conversation between American evangelical and postliberal theologies as it relates to the construction of an evangelical ethic for interreligious engagement.  In addition to her studies, Sara works as the Development Coordinator for The Veritas Forum, a nonprofit that creates university forums to explore life's hardest questions and their relation to the person and story of Jesus Christ.  She has previously worked with International Justice Mission as an Aftercare Fellow in their Uganda Field Office, creating new programmatic and funding partnerships to benefit victims of illegal property seizure.  Sara has also worked in fundraising development at The Carter Center, the nonprofit founded by former U.S. President Jimmy Carter, and as a social worker with low-income families in Chicago.  She earned a Master of Social Work from the University of Georgia, a B.A. from Moody Bible Institute and recently completed three semesters of coursework at the Boston University School of Theology.  Sara identifies as a progressive evangelical and hopes that her somewhat tortuous journey to this point will enable her to be an effective prophetic voice and agent of reconciliation in the evangelical community.
G. Ali Swaby is currently completing his master's degree at Hartford Seminary in Islamic Studies and Muslim-Christian Relations before an anticipated entry into the seminary's international PhD program in the fall of 2011. He is preparing a master's thesis that will focus on eschatology and its implications on ethics and theodicy (divine justice). He recently completed a year-long clinical internship with Cultural Wellness, Marriage & Family Therapy, LLC (CWMFT) where he focused on pastoral counseling and family therapy. The internship eventually overlapped into Cultural Wellness'  policy formation & advocacy and interfaith outreach concentrations, as he worked with the organization's partners to develop strategies related to advocacy for Muslim children and families and the state of New York Foster Care system's continued non-compliance with the Adoption and Safe Family Act of  1997. G. Ali's academic interests include modern and medieval philosophy ("Arabic Philosophy"), theology (Kalaam and Liberation), as well as their empirical mediation and particularizing through ethics. He holds that if theology is the human endeavor to etch the divine into word constructions through the use of reason and logic, then theology operates at a tension between human understanding and the divine. Ethics must be applied to polish and make the tension pliant enough for human experience, as well as render it recognizable for contemporary consumption. His blog will explore these ethical implications at these various crossroads in which he is situated and continues to walk the earth. G. Ali is married with children and currently resides in the New York City area. You can email G. Ali at garswa[at]gmail.com, visit his website at http://www.garswa.com and follow him on Twitter:  @garswa.
Allana Taylor is a recently graduated Magna cum Laude from the University of Oklahoma with a B.A. in Anthropology and Religious Studies. She is currently pursuing an M.A., and planning to pursue a Ph.D., in Islamic Studies at the University of Chicago Divinity School. Her academic interests are primarily focused on the interactions between Islamic Law, government and culture in both Western and Muslim-majority countries. As an undergraduate she was a fellow with the Xenia Institute, a community dialogue and social action organization, and interned for the Middle Prairie Institute for Religion and Public Life. As the current communications intern for the Council for a Parliament of the World's Religions, she works to support PeaceNext (the official social networking site of CPWR) and further the Council's engagement with the greater public through social media. She is an atheist who values the role of religion in the human experience and is committed to being part of the religious conversation.