Benjamin Barer is the Editorial Director for State of Formation, and a Rabbinical Student at Hebrew College. Benjamin connects most to Judaism through the medium of its sacred texts, and has found interfaith text study to be a particularly fruitful avenue through which to deepen his commitment both to Judaism and to learning more about other traditions. Benjamin blogs at whatibelievein.wordpress.com 
Esther Boyd is the Communications Director for State of Formation. She a humanist celebrant working in multifaith chaplaincy at Johns Hopkins University and holds an M.A. in Religion and Literature from Yale University, where she focused on religious identity. She is primarily interested in multifaith education and religious literacy, and religion in public policy and popular culture. These interests were cultivated through her studies and the founding of Yale Divinity School's interfaith student cooperative, Open Party, and deepened through participation in the Tony Blair Faith Foundation's Faith and Globalization Initiative. She is also an editor for Applied Sentience, a humanist chaplaincy thinkblog.

The Journal of Inter-Religious Studies serves as a parent publication to this online community, and its staff envisioned State of Formation and have worked to build the community since its inception.
Honoring our former staff, who helped launch State of Formation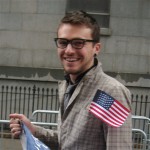 Chris Stedman is the Emeritus Managing Director of State of Formation at the Journal of Inter-Religious Studies™. Chris received an MA in Religion at the Meadville Lombard Theological School at the University of Chicago, for which he was awarded the Billings Prize for Most Outstanding Scholastic Achievement. A columnist for Huffington Post, where his work is among the most commented on in the site's history, he is the author of Faithiest: How and Atheist Found Common Ground with the Religious and the founder of the blog NonProphet Status.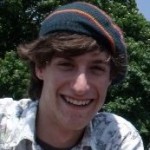 Ian Burzynski is the Emeritus Assistant Director of Operations for State of Formation at the Journal of Inter-Religious Studies™. He is a secular advocate for interfaith and intercultural engagement, and has worked with Pathways for Mutual Respect and the Cordoba Initiative. Ian received his bachelor's degree in International Management at McGill University and participated in the Summer Institute for Intercultural Communication. He currently works as Program Coordinator for Distressed Children & Infants International, a child rights and healthcare organization.