Esther Boyd is the Editorial Director for State of Formation, as well as the Manager of Curriculum Development for Interfaith Youth Core. Esther is a humanist celebrant and holds an M.A. in Religion and Literature from Yale University, where she focused on religion, storytelling, and identity. She is interested in identity formation, interfaith studies pedagogy, religious literacy, and religion in public policy and popular culture. She has been a part of the State of Formation community since 2013, and served as the Communications Director prior to serving as the Editorial Director.
Wendy Webber is the Communications Director for State of Formation. Wendy lives in Ghana where she is the Co-Site Director for the Humanist Service Corps, a Foundation Beyond Belief program. Previously she was the Beyond Belief Network Coordinator and Humanist Disaster Response Coordinator at Foundation Beyond Belief and participated in their Pathfinders Project program. She was the Volunteer Coordinator for Yale Humanist Community for two years focusing on service and interbelief engagement. Wendy is a graduate of Yale Divinity School, where she was a founding member of an atheist, agnostic, and multifaith community that continues to foster interbelief dialogues and initiatives on campus. She is a photographer, traveler, and writer. She writes about religion, humanism, and interbelief engagement primarily for her blog, interbelief.com.
The Journal of Inter-Religious Studies serves as a parent publication to this online community, and its staff envisioned State of Formation and have worked to build the community since its inception.
Honoring our former staff, who helped launch State of Formation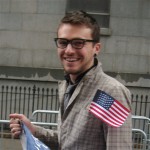 Chris Stedman is the Emeritus Managing Director of State of Formation at the Journal of Inter-Religious Studies™. Chris received an MA in Religion at the Meadville Lombard Theological School at the University of Chicago, for which he was awarded the Billings Prize for Most Outstanding Scholastic Achievement. A columnist for Huffington Post, where his work is among the most commented on in the site's history, he is the author of Faithiest: How and Atheist Found Common Ground with the Religious and the founder of the blog NonProphet Status.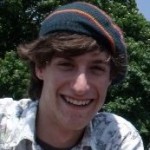 Ian Burzynski is the Emeritus Assistant Director of Operations for State of Formation at the Journal of Inter-Religious Studies™. He is a secular advocate for interfaith and intercultural engagement, and has worked with Pathways for Mutual Respect and the Cordoba Initiative. Ian received his bachelor's degree in International Management at McGill University and participated in the Summer Institute for Intercultural Communication. He currently works as Program Coordinator for Distressed Children & Infants International, a child rights and healthcare organization.