Staff
Honna Eichler is Managing Director for State of Formation at the Journal of Inter-Religious Dialogue. She also does grant writing for a local non-profit in Chicago, IL. Honna graduated with a Master of Divinity degree from the McCormick Theological Seminary in Chicago in 2010. She worked as a Program Associate for the Council for a Parliament of the World's Religions before the 2009 Melbourne Parliament.
Benjamin Barer is the Assistant Editor at Large for State of Formation at the Journal of Inter-Religious Dialogue. He has spent his young life studying Judaism and Jewish texts in exclusively Jewish environments.  He is looking to take that intimate knowledge of the tradition and share it with wider communities, touching on the pressing issues facing the Jewish world, and the world as a whole.  Towards that end, he has started work as a research assistant splitting time between CIRCLE — the Centre for Inter-Religious and Communal Leadership Education, jointly hosted by Andover Newton Theological School and Hebrew College — and the Centre for Global Judiasm, at Hebrew College.  Text study is the epicentre of his connection to Judaism, and he is keenly interested in widening the scope of that passion to include other scriptures. Benjamin blogs regularly at whatibelievein.wordpress.com 
Nic Cable is the Director of Community Engagement for State of Formation at the Journal of Inter-Religious Dialogue. He is a Master of Divinity candidate and Presidential Merit Scholar at Chicago Theological Seminary, concentrating his studies in Interfaith Engagement and Public Theology. Prior to attending CTS, Nic attended DePaul University in Chicago, where he graduated Summa Cum Laude in 2011 with a B.A. in Religious Studies (Ethics and Social Justice Concentration) and Peace, Justice, and Conflict Studies (Gender and Sexuality Concentration). A life-long Unitarian Universalist raised in Milwaukee, WI, his vocational goals include congregational ministry in this tradition. Nic has been dedicated to interreligious and peace-building initiatives for many years and has received various formal recognitions for the service, including the St. Vincent DePaul Award, the most prestigious service award granted to a graduating senior at DePaul University. Besides working as an interfaith fellow with DePaul University and the Interfaith Youth Core, Nic was named a 2012-2013 Ministry Fellow by the Fund for Theological Education. Nic hopes to allow this opportunity to open many doors in enhancing his theoretical and practical knowledge for interreligious peacebuilding. You can follow him on Twitter, @CableUU, or through his personal blog, SpiritualRevolUUtions.com.

The Journal of Inter-Religious Dialogue serves as a parent publication to this online community, and its staff envisioned State of Formation and have worked to build the community since its inception.
Honoring our former staff, who helped launch State of Formation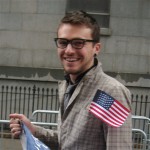 Chris Stedman is the Emeritus Managing Director of State of Formation at the Journal of Inter-Religious Dialogue™. Chris received an MA in Religion at the Meadville Lombard Theological School at the University of Chicago, for which he was awarded the Billings Prize for Most Outstanding Scholastic Achievement. A columnist for Huffington Post, where his work is among the most commented on in the site's history, he is the founder and author of NonProphet Status and is currently writing a book on religious-nonreligious engagement.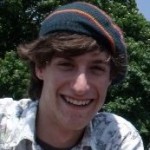 Ian Burzynski is the Emeritus Assistant Director of Operations for State of Formation at the Journal of Inter-Religious Dialogue™. He is a secular advocate for interfaith and intercultural engagement, and has worked with Pathways for Mutual Respect and the Cordoba Initiative. Ian received his bachelor's degree in International Management at McGill University and participated in the Summer Institute for Intercultural Communication. He currently works as Program Coordinator for Distressed Children & Infants International, a child rights and healthcare organization.